X10 Four Piece Fire Cracker Interface Kit Model CK18A-C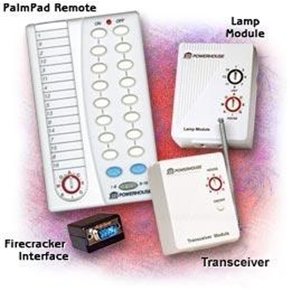 X10 Four Piece Fire Cracker Interface Kit Model CK18A-C
This is the X10 Power house brand 4 piece Fire Cracker CK18A wireless computer interface kit.
X10 Powerhouse brand mode number CK18A
The CM17A Interface transmits X10 RF signals right from your computer
You can control X10 modules via a mouse click on your PC desktop using the virtual Palm Pad, Slimfire, of Digi Pad remote.
The real Palm Pad hand held controller allows X10 control without needing your computer to be on.
Reviews